Starkville Truck Accident Attorneys
Fighting Hard to Advocate for Your Rights in Vicksburg & Northern Mississippi
Commercial trucks can weigh up to 80,000 pounds and cause significant damage if they collide with another car or object. If you were hurt in a truck accident – whether with an 18-wheeler or a commercial delivery truck – caused by a negligent driver or other factors, Vollor Law Firm, P.A. can help. Our experienced Starkville truck accident lawyers understand the serious injuries that can be caused by accidents of this nature. We want to help you fight for the compensation you deserve so that you can recover and move on.
Give us a call today at (662) 269-6188 to schedule a free case consultation.
Causes of Truck Accidents
Truck accidents are one of the most serious traffic collisions because they cause some of the most devastating results. Collisions involving any type of large vehicle can result in catastrophic injuries, including brain or spinal cord injuries.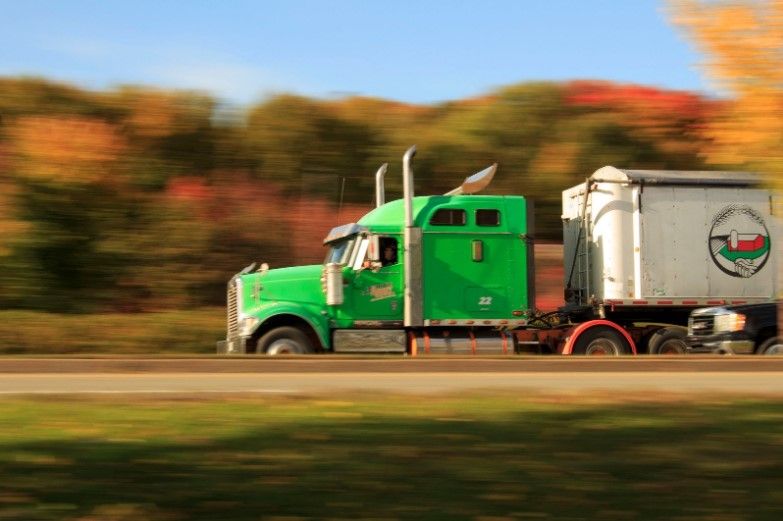 A few common causes of truck accidents in Mississippi include:
Trucking law violations
Driver fatigue
Drunk driving
Overloaded cargo
Distracted driver
Speeding
Lack of maintenance
Federal trucking standards violations
At Vollor Law Firm, P.A., we work to hold the responsible party accountable. No matter the cause of the accident, you can rely on us to thoroughly examine your case and build a plan to seek compensation.
Do Semi Truck Accidents Go to Trial?
The answer to this question is dependent on how negotiations go during the settlement period of your claim. If the trucking company cooperates with your demands and agrees to compensate you fairly, there will be no need to go to trial. However, if the responsible party refuses to offer fair compensation, you and your lawyer may choose to take your case to trial. This generally happens with truck accidents that are particularly complicated or where the effects of the accident may require an especially large settlement to cover the damages. You can rely on our injury lawyers to do whatever is best for you and your case.
Mississippi Truck Accident Statistics
According to a study done by the Insurance Institute for Highway Safety (IIHS) over 4,000 people were killed in large truck crashes throughout the United States in 2018:
16% of fatalities were truck occupants
67% of fatalities were passenger vehicle occupants
15% were pedestrians, cyclists or motorcyclists
Our Mississippi Truck Accident Attorneys Can Help
After a truck accident, you may be concerned with the medical bills piling up and the amount of time you have to spend away from work. Fortunately, our Starkville truck accident lawyers at Vollor Law Firm, P.A. can help you seek compensation for the injuries sustained in your accident.
We may be able to recover damages for medical bills, lost wages, rehab, and other expenses. At our firm, we've recovered millions of dollars for our clients over the years and we remain committed to putting our experience to work for you. With offices in Starkville and Vicksburg, we serve clients throughout Northern Mississippi.
Contact us online or call (662) 269-6188 for a free case consultation. We proudly serve Starkville, Vicksburg and all of Northern Mississippi!
We Get Results
Results-Driven Representation
Personal Injury Claim $190,000

Automobile Accident with ankle injury (Clay County) associated with Knox Law Firm

Leg Amputation $500,000

Vollor Law Firm obtained Mississippi's max claim of $500,000 for a minor who was injured at his high school when a trailer fell on his leg resulting in a partial amputation and multiple surgeries of his foot.

Medical Malpractice $362,000

A client was misdiagnosed with a "pinched nerve" by a physician. Upon returning home to Wayne County, he suffered a severe stroke and subsequently died.

Motorcycle Accident $380,000

A client was riding his motorcycle when a van pulled out in front of him, causing him to break his leg and sustain multiple surgeries.