Vollor Law Firm Sponsors a Hole at Habitat for Humanity's Annual Golf Classic
As local business owners, we know how important it is to support our local community. That's why every year, Vollor Law Firm sponsors a hole at Habitat for Humanity's annual golf tournament. Their mission is to build and repair homes for low income families in our community and this year, they raised over $27,000.00 for a family in need.
We are proud to be a firm that is invested in our community and community leaders!"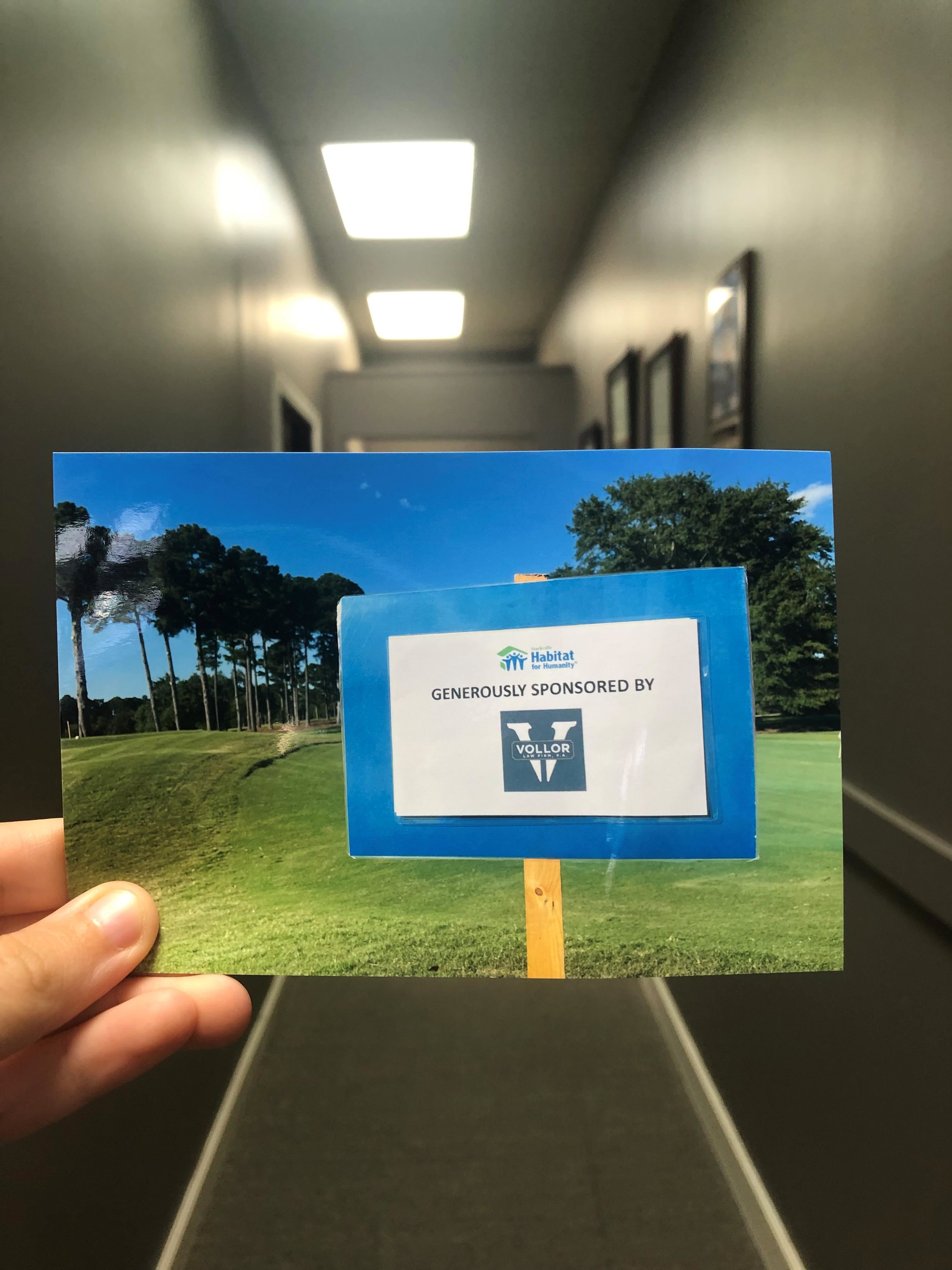 Vollor Law Firm Sponsors Starkville Quarterback Club
Vollor Law Firm was the sponsor for this week's Quarterback Club Speakers which included Mississippi State Head Baseball Coach, Chris Lemonis, who lead our team to a National Championship at the College World Series and Mississippi State Defensive Coordinator, Zach Arnett.
We are honored to be able to support Mississippi State Athletics and the great City of Starkville.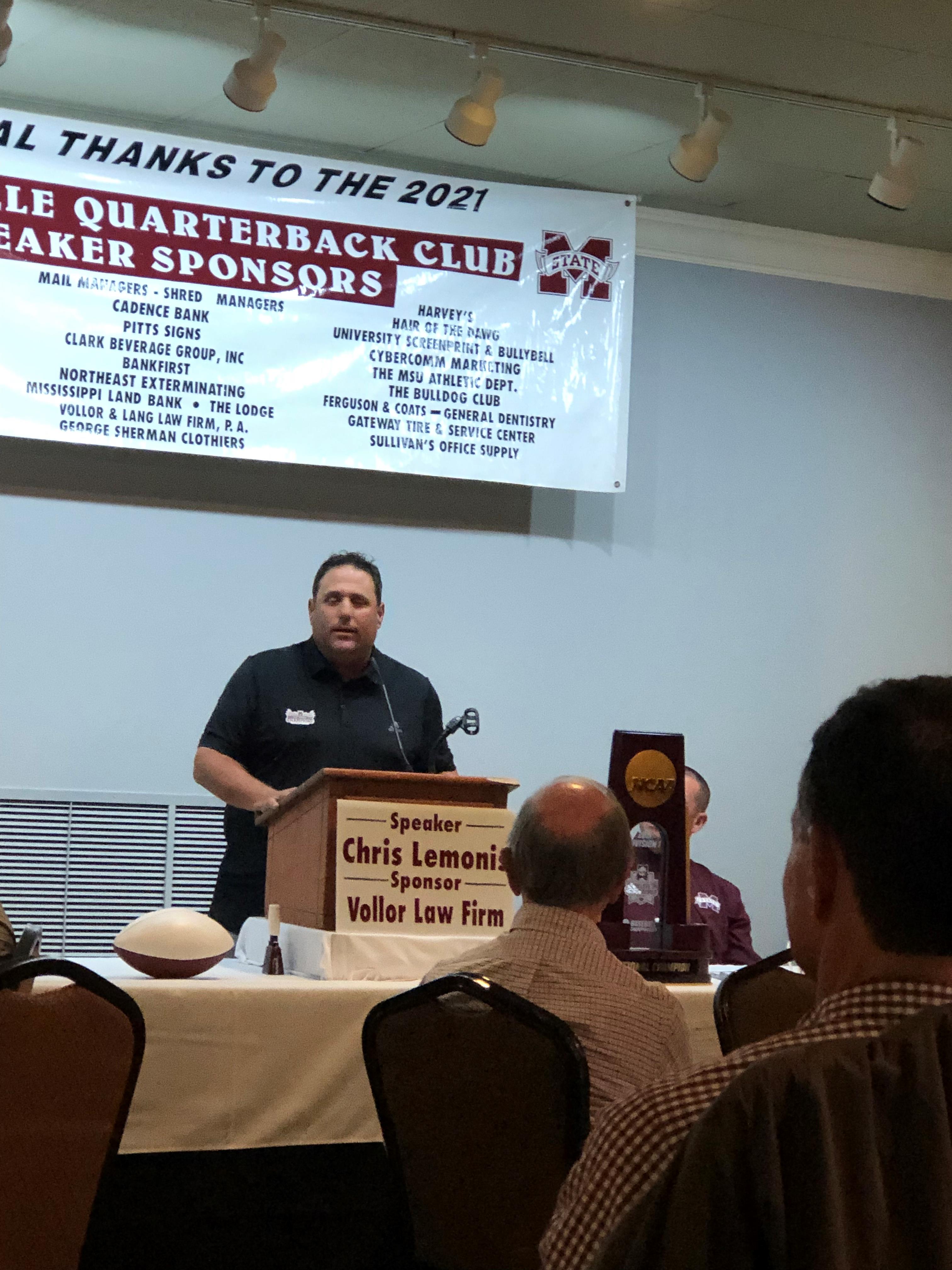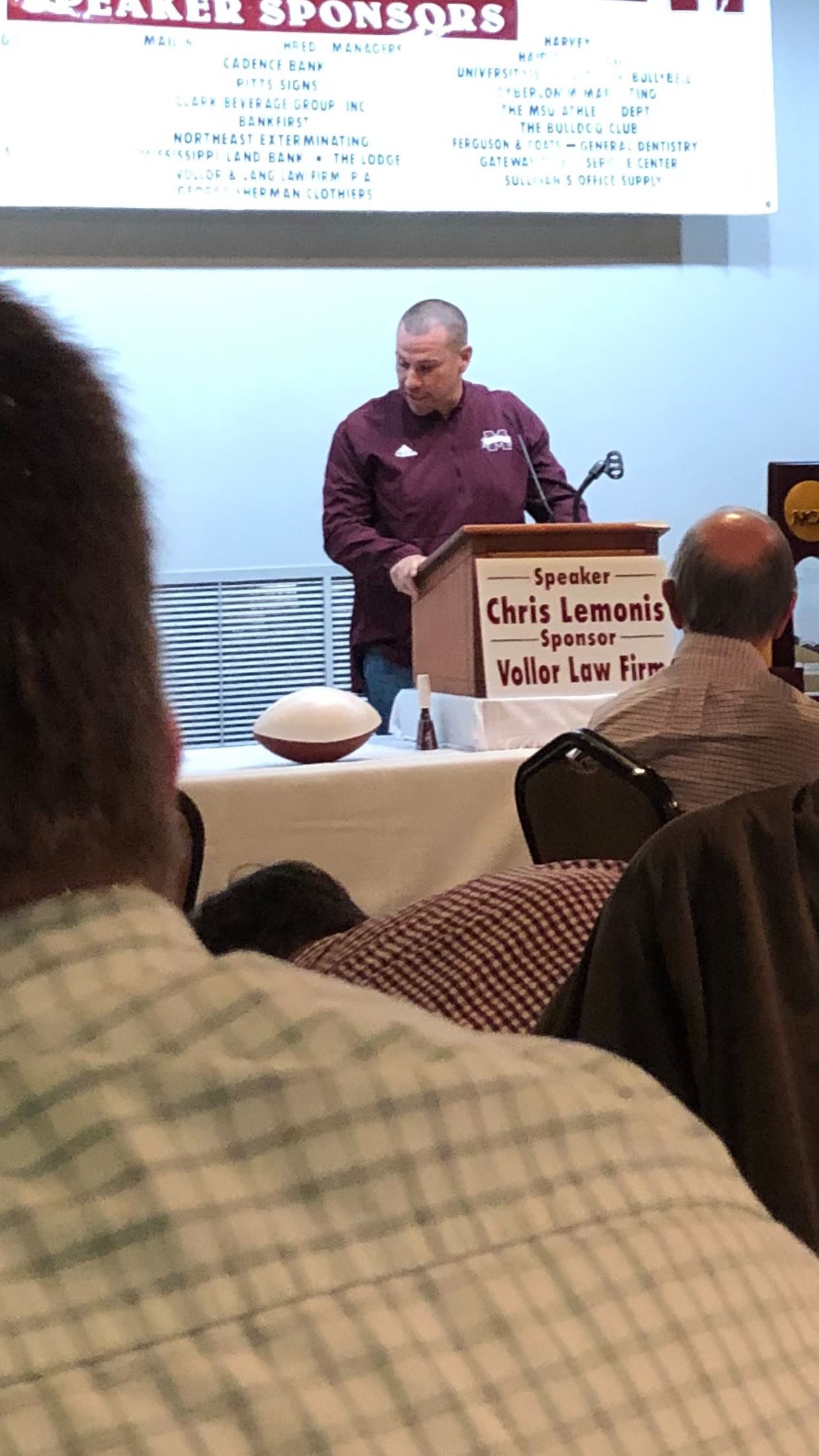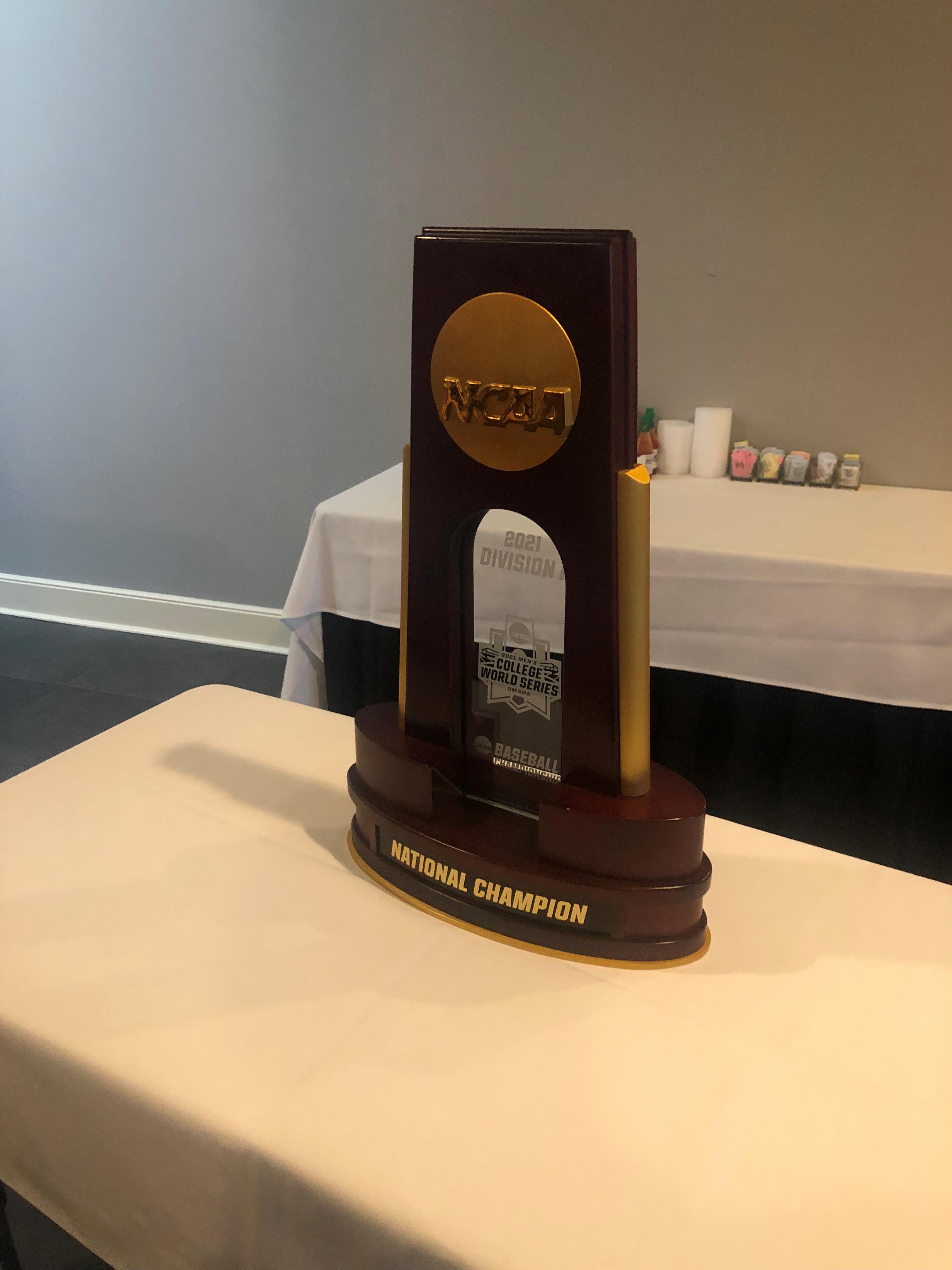 Vollor Law Firm was invited to the Greater Starkville Development Partnership's Committee of 100
MSU Athletic Director, John Cohen, spoke at the Greater Starkville Development Partnership's Committee of 100 Luncheon.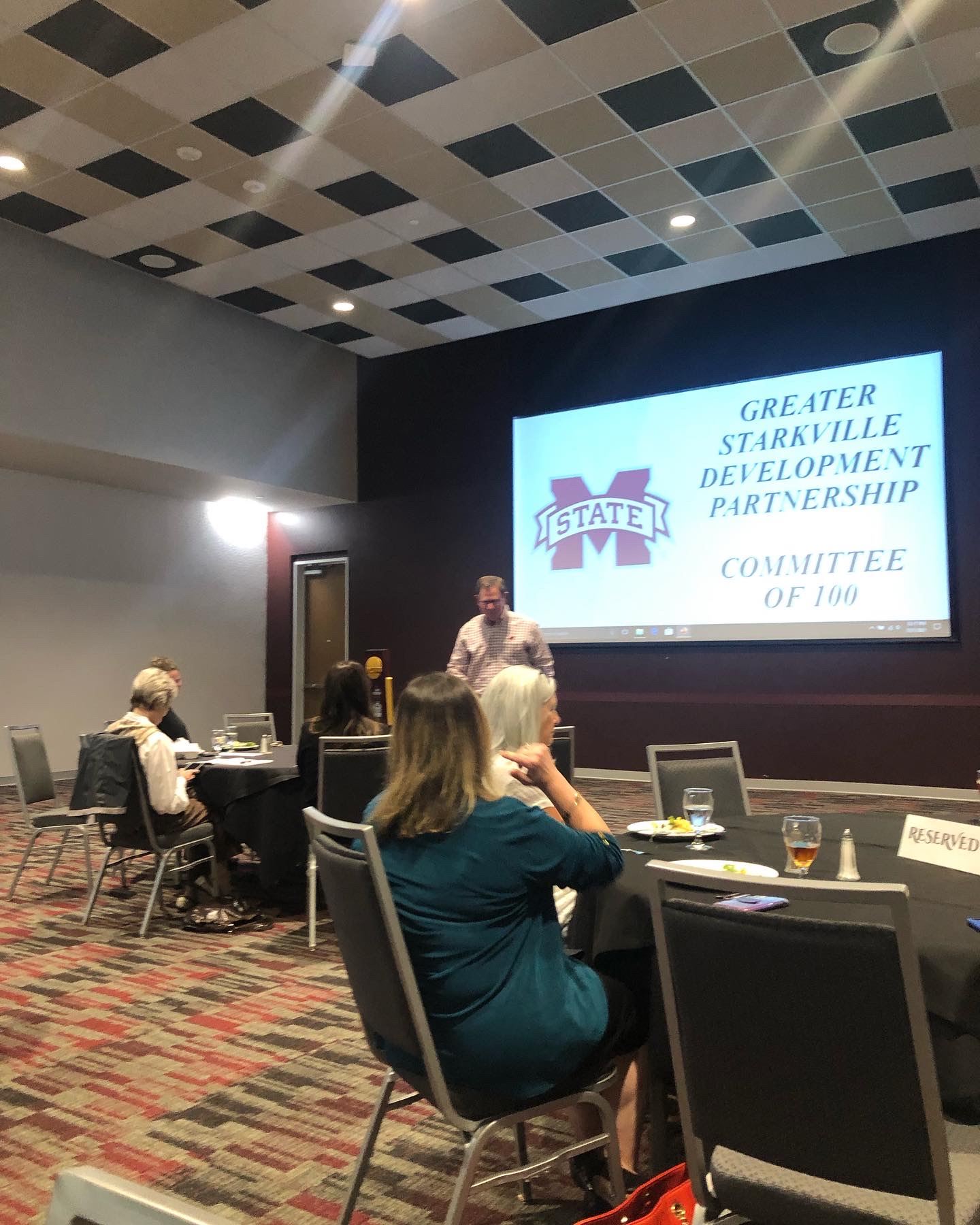 Vollor Law Firm at the Annual Pumpkin Palooza on Main Street in Starkville
Pumpkin Palooza is an annual event held on Main Street in Starkville for trick or treating, games and food. Each year Vollor Law Firm, P.A., along with other local businesses decorate their office, hand out candy to local trick or treater's and give out Vollor Law Firm cowbells.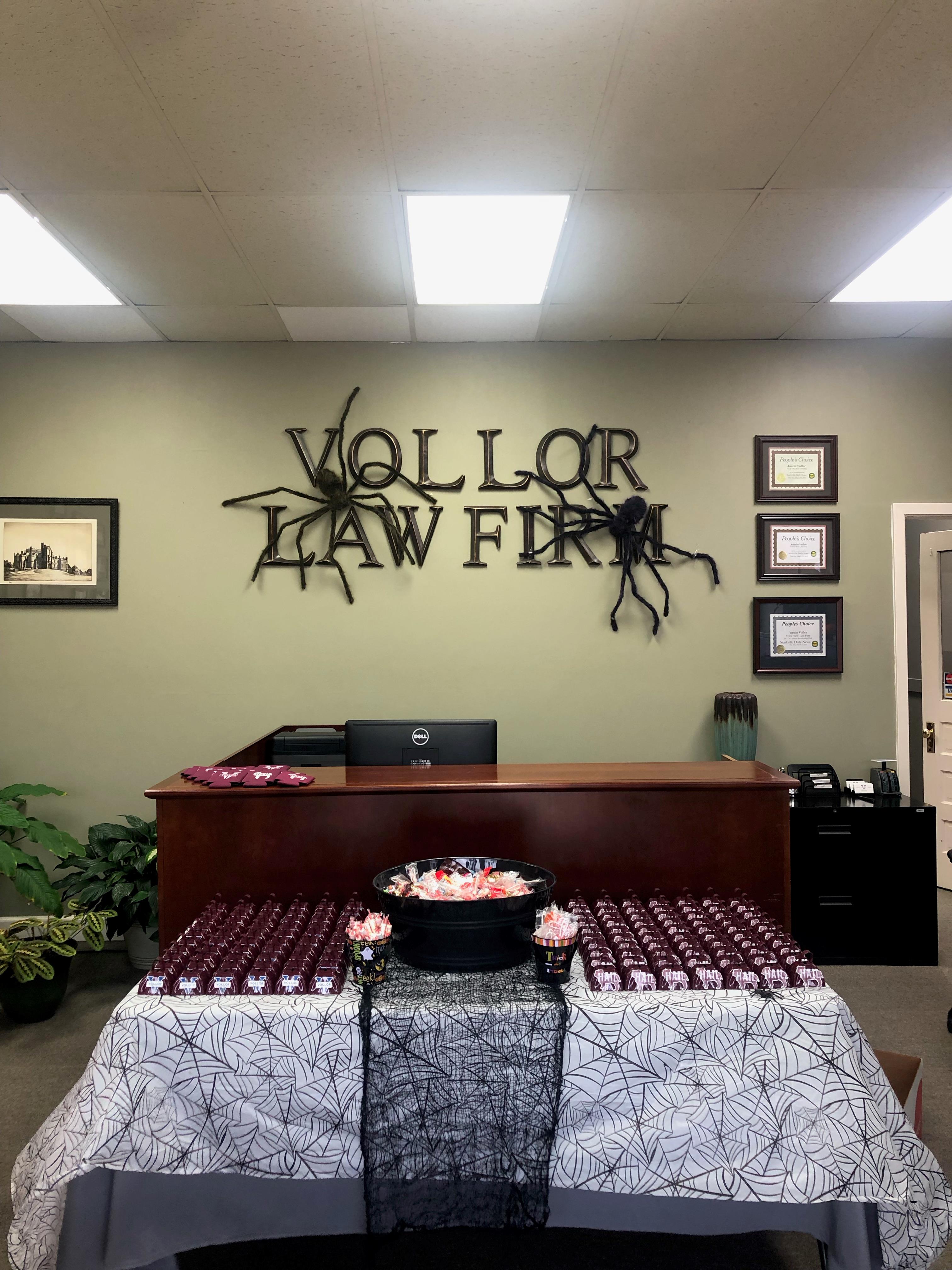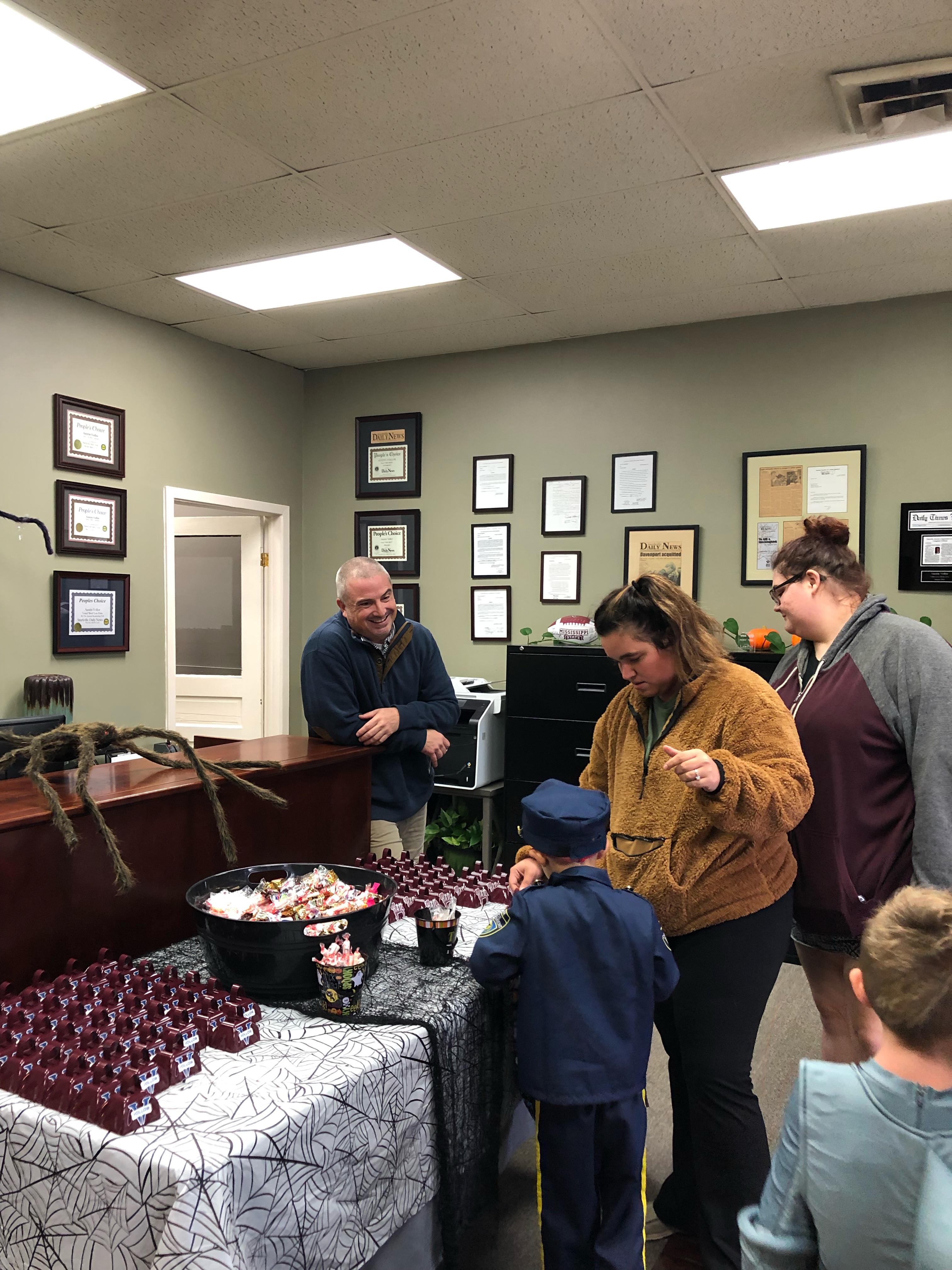 Attorney, Leoghain Fair, teaching an intro to law class at Mississippi State University
Every semester, Dr. Waide invites multiple attorneys to speak to his Intro to Law class. This semester, Starkville Trial Attorney, Leoghain Fair, spoke to the class about Criminal Defense Law.
Highlighting her background in Forensic Chemistry and her time working for The Innocence Project, Mrs. Fair provided fascinating insight on day to day life as a Criminal Defense Lawyer and broke down legal jargon, court room etiquette, how to survive law school and the differences between blood splatter analysis and DNA analysis.
At Vollor Law Firm, we value the future generation of lawyers and are honored to speak to aspiring students.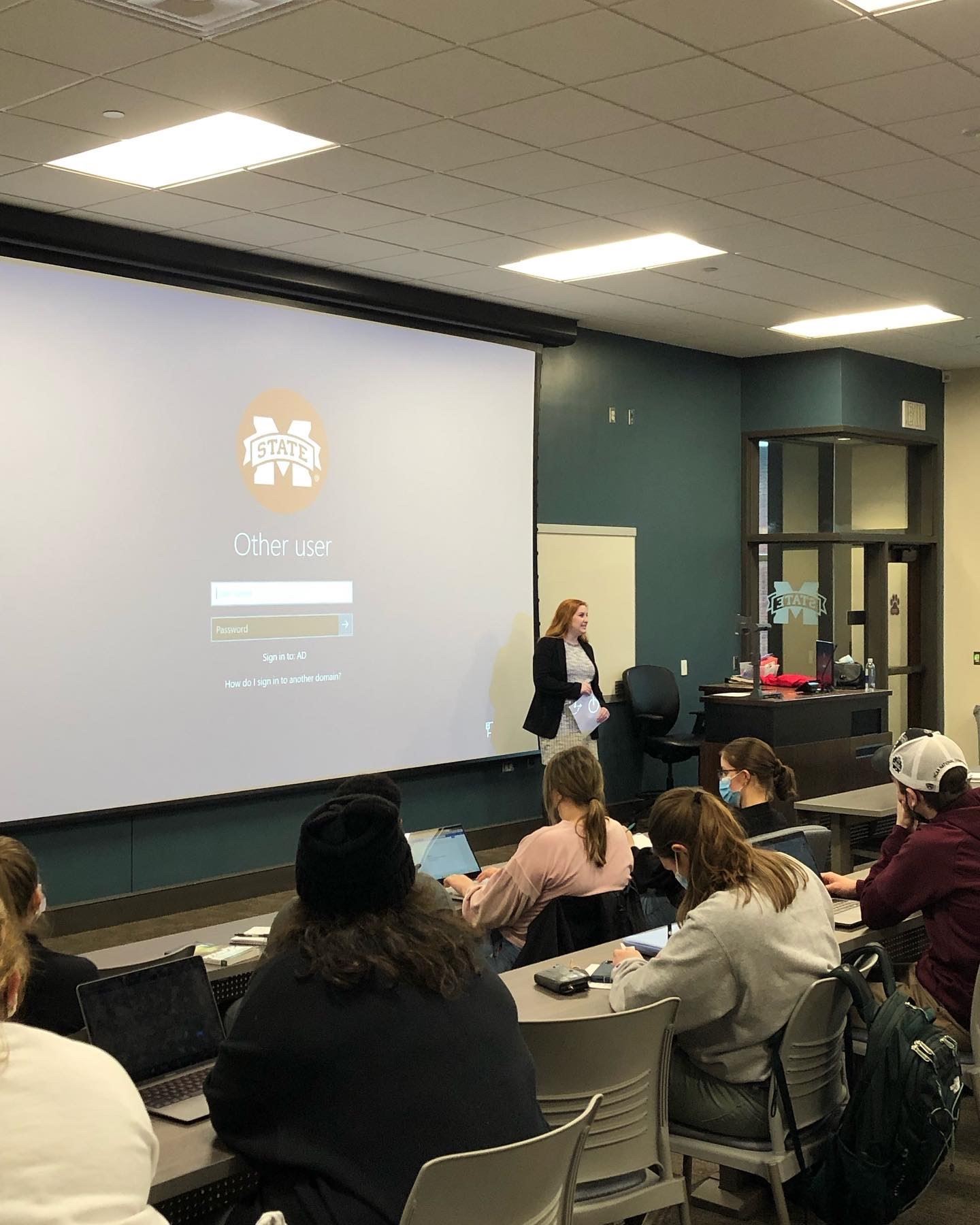 What Makes Our Team Unique
Experienced Trial Lawyers

Our attorneys have over 25 years of legal experience.

Millions of Dollars Recovered

We have recovered some of the biggest settlements in the area.

Thousands of Successful Cases

We are committed to helping our clients and achieving the best results!

Free Consultations Available 24/7

We offer individualized solutions and free case evaluations.